If you are after a high-quality CBD oil (also referred to as hemp oil), that is organic and full-spectrum, with the added benefit of anti-inflammatory turmeric – then you can't go past the Mana Artisan Botanics CBD Oil range…
Their Hemp Oil product, is a synergistic combination of organic phytocannabinoid-rich hemp and fresh Hawaiian grown turmeric.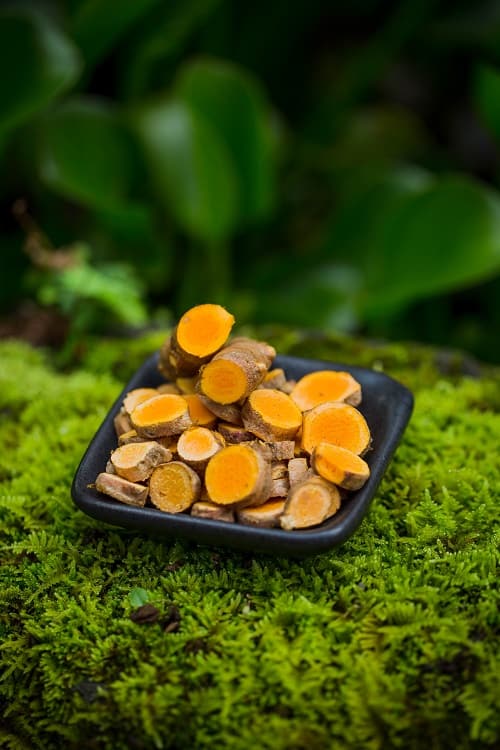 They use organic hemp that is cultivated sustainably, in full sun, in Colorado and without the use of pesticides and chemical fertilizers.
The cannabidiol (CBD) is extracted using the supercritical CO2 method. It is then infused into organic MCT coconut oil or organic Hawaiian macadamia nut oil (you choose which oil you prefer).
For those who would like a flavored CBD oil, then you'll be glad to hear that the Mana hemp oil range contains organic fair trade vanilla bean.
Their full spectrum CBD oil is a pure compound designed to offer superior potency and absorbency.
All CBD products from Mana Artisan Botanics are tested for potency and purity in local accredited labs. Testing is conducted for cannabinoid levels as well as heavy metals, pesticide residues and other contaminants of concern.
Laboratory test results are available upon request.
The Mana Artisan Botanics Hemp Oil range comes in three strengths:
Introductory: Turmeric Hemp Oil – delivers 150mg of phytocannabinoids in every ounce.
Regular: Turmeric Hemp Oil – delivers 300mg of phytocannabinoids in every ounce.
Strong: Turmeric Hemp Oil 3X – delivers 900mg of phytocannabinoids in every ounce.
Also, you can choose between the 1oz, 2oz and 3oz sizes and the 'Limited Edition' macadamia nut oil infusion.
Their introductory Hemp Oil is isolate free and a great option for those who haven't used CBD oil before. You can work your way up through the range as you feel more confident.
The suggested usage from Mana is:
Introductory Hemp Oil: 40 drops twice a day.
Regular Hemp Oil: ½ tsp twice a day
Strong Hemp Oil: 20 drops twice a day
Being a high quality, sustainable and ethical CBD brand – the Mana Artisan Botanics Hemp Oil range comes highly recommended from Organic CBD Oil Reviews…
TO CHECK PRICING CLICK HERE: https://manabotanics.com/
Mana Artisan Botanics Coupons
If you would like a discount with your CBD oil – we have you covered…
---
Mana are currently offering a 15% off discount coupon on their website when you subscribe to their newsletter.
---
We also have the privilege of offering you a 10% off discount when you use the code MANA10
---
They currently offer Free Shipping on Orders Over $150.
*Domestic shipping only
TO CHECK PRICING CLICK HERE: https://manabotanics.com/
---
Stay tuned – as we keep you updated on new products and delve further into the high quality Mana Artisan Botanics product range…
---
Disclaimer: This article is not intended to provide medical advice, diagnosis or treatment. Views expressed here do not necessarily reflect those of Organic CBD Oil Review or its staff. Always check with your physician before starting a new dietary supplement program.
By clicking on the product links in this article, Organic CBD Oil Review may receive a commission fee at no cost to you, the reader. Read full Terms and Conditions.