When there are so many CBD tinctures on the market – how do you choose the best one?
In this CBD tincture review, we are going to answer some of the most common questions around CBD Oil vs CBD Tinctures, dosage and safety and even how a CBD tincture is made.
Then we are going to share our own research into what some of the best quality CBD tinctures are on the market today – so that you can move forwards with confidence.
Most people have now heard of cannabidiol (CBD), as it has been in the news for its many health therapeutic benefits. It can help to alleviate the symptoms of cancer, epilepsy and anxiety (1). CBD tincture uses also include the treatment of chronic pain.
While there are many ways to consume it like CBD oils, vapes, gummies, chocolates, capsules and balms, we want to introduce you to the CBD tincture – which is one of the best ways to embrace all of its captivating benefits in just one drop (2).
CBD Tincture vs. Oil
Most people confuse the CBD oil for the CBD tincture or use their names interchangeably. This is because they have similar packaging and cultivation processes. CBD tinctures can also be called CBD Oil Tinctures or Hemp Tinctures…
However, the CBD tincture is a different category to CBD oil – just like CBD gummies and topical CBD products.
CBD tinctures contain other beneficial components in addition to the CBD extract. This is perhaps the most significant difference between the two of them.
On the other hand, CBD Oil usually contains the CBD extract alone, infused in carrier oils like olive, hemp seed, or coconut oil.
CBD tinctures may also have 60 to 70 per cent alcohol plus the CBD strains in high amounts, but the solvent is not always alcohol.
CBD oil may have a higher concentration of the cannabinoids but
when CBD tinctures are made with alcohol and water – they have higher bioavailability and potency (3).
This means that you will be able to experience all the benefits of your CBD extract faster. Having alcohol as a base, also means that a CBD tincture has a longer shelf life.
CBD Oil is also notable for its natural flavour that some people find unpleasant. Some oils are now flavoured with vanilla, lemon, peppermint etc.
If you are looking for higher bioavailability and a better tasting CBD product then you should try out a high quality CBD oil tincture.
Let's take a look at how it is made and then we reveal our Top 3 CBD tincture brands…
How to Make CBD Tincture
As mentioned above, you can make a CBD tincture by steeping the hemp plant in an appropriate solvent (or other base ingredients).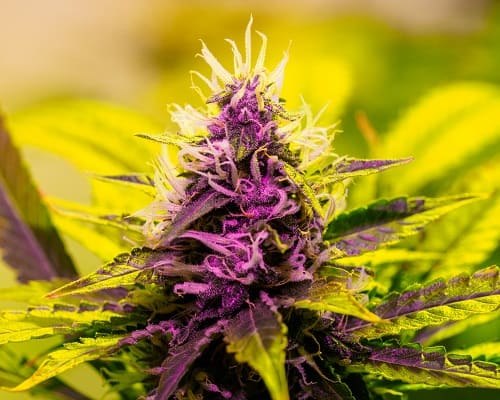 Therefore, tinctures are usually extracts of a plant like cannabis in alcohol and water. You can also substitute the alcohol and water for a carrier oil, like glycerine, or vinegar as the solvent. However, most alcohol-water extract tinctures are more active than their alcohol-free counterparts are.
You must use a high-quality hemp plant (cultivated using organic farming practices) to make a high-quality CBD tincture.
Tinctures from female flowering tops have been found to contain ten-fold more cannabinoids than tinctures from leaves (4).
Then you need a suitable solvent (base ingredient) to extract the CBD and other cannabinoids from the plant. Traditionally, you need to steep the CBD plant in your solvent for several weeks in a process known as maceration.
However, the best process currently used commercially is the percolation method. This complicated method allows the production of a high quality CBD oil tincture in a shorter time.
CBD Tincture Dosage and Safety
CBD tincture usually comes with an eyedropper at the top of the bottle. Therefore, you can control your dosage by specifying the number of drops you take at one time. We recommend talking to your doctor first though before trying out a CBD tincture.
To figure out the number of drops you need, read the label that comes with your tincture bottle carefully. Tinctures have different ranges of potency, from 5 mg of CBD to 100 mg of CBD per serving.
Generally, you should take only a few drops under your tongue (check the label of the product) and hold for 90 seconds to 1 minute to get a therapeutic dose.
Concerning safety, there are limited studies on the safety of CBD for long-term use, but preliminary studies show that CBD may be used safely for a few weeks or months at a time (5). There are very few CBD tincture side effects. Nevertheless, you should never use more than a small dose because tinctures are extremely concentrated (6).
Even a drop is considered okay in some cases, especially when trying it out for the first time. You should always begin with the lowest possible dose and work your way upwards, while watching out for any beneficial effects.
Choosing a High-Quality CBD Tincture
CBD tinctures are convenient to use due to their faster absorption and bio-availability. They can also last for years, so you never have to worry about it expiring on you.
Nevertheless, you have to be cautious about the products you purchase. A study in 2017(8, 9) made an alarming discovery that only about 30 percent of CBD products in the market, are accurately labelled.
The highest quality CBD products are organic and full spectrum cannabidiol, and are tested for contamination and potency – which includes third-party laboratory testing.
The only products we recommend on Organic CBD Oil Review fit this criteria. They are also high CBD and low THC tinctures.
Here are our favourite CBD tincture products…
CBD Tincture Review – Our Top 2
The Mana Artisan Botanics Hemp Tincture is made from organically cultivated hemp, which has been small-batch extracted in certified organic cane alcohol.
It is perfect for therapeutically supporting wide range of health conditions, including anxiety, depression, boosting focus, energy levels, and getting back your beauty sleep.
They have two flavours – Hawaiian grown passionflower and a drizzle of raw Lehua honey or Hawaiian grown turmeric and organic cinnamon extract. These ingredients provide additional therapeutic benefits.
You can enjoy the tincture as-is (as drops placed under the tongue) or diluted in juice, water or a tea.
Based in Hawaii, the company, Mana Artisan Botanics locally cultivates organic hemp plants for its product line. Here is a brief summary of this high quality and highly recommended Hemp Tincture…
Size: 30 ml/ 2 oz
THC levels: less than 0.3%
Organic Hemp: Yes
Gluten-free: Yes
Available flavors: Passionflower & Lehua, Turmeric & Cinnamon
Ingredients:

Base: organic cane alcohol
Passionflower flavor: Hawaiian passionflower, organic lehua honey, passion fruit extract
Turmeric & cinnamon: Hawaiian turmeric, organic cinnamon extract

CBD content: 150 mg of cannabinoids per oz – or 300 mg per 60 ml (2 oz) bottle
Source Type: Full spectrum CBD
Transparency: Third-party tested
ReBotanicals has a fantastic line of high quality CBD tinctures that offer you a diverse range of options in terms of size and cannabidiol concentration.
All their CBD tinctures are made with certified organic MCT coconut oil and free of glyphosate residue.
Starting from the classic 15 mg per serving/ in a 30 ml (1 oz) bottle to the 25 mg per serving/ mg in a 950 ml (32 oz) bottle – you do not have to worry about being restricted in terms of concentrations or quantity.
Their strongest tincture provided 50 mg per serving/ in a 30 ml (1 oz) or 100 ml (3.38 oz) bottle.If you are a newbie, you can begin by purchasing the 25 mg per serving/ 6 ml (0.2 oz) trial size.
All their CBD tinctures are ideal for alleviating diverse symptoms, including anxiety, mood disorders, focus and pain management.
Size: 30-950 ml
THC levels: less than 0.3%
Organic Hemp: Yes
Gluten-free: Yes
Glyphosate free: Yes
Available flavors: Classic and Peppermint flavors
Ingredients:

Base: Organic MCT coconut oil
Classic Hemp: No added flavor
Peppermint: Organic peppermint oil

CBD content: from 450 mg cannabinoids per 30 mL (1 oz) bottle to 5000 mg per 100 mL (3.38 oz) bottle/ or 15 to 50 mg per serving
Source Type: Full spectrum CBD
Transparency: Third-party tested
All of the CBD tinctures reviewed above, are high quality (being both organic and full spectrum) and come highly recommended by Organic CBD Oil Review.
The Wrap on CBD Tinctures
CBD tinctures (also known as CBD oil tinctures and Hemp tinctures) – are one of the oldest forms of plant extracts. They have an extended shelf life, absorb quickly into the body and provide a high concentration of bioavailable compounds.
However, you need to very careful about the quality of CBD tincture you choose. Many products out there may be cheaper, but the impurities and variable potencies are not worth their cost.
Always go for organic and full spectrum CBD tinctures like the ones on our list. Having added therapeutic ingredients such as turmeric and passion flower is also beneficial, however, you may want to prioritise a higher strength tincture…
If you have any questions about choosing a high quality CBD tincture, let us know in the comments below – we would love to hear from you…
---
References
---
Disclaimer: This article is not intended to provide medical advice, diagnosis or treatment. Views expressed here do not necessarily reflect those of Organic CBD Oil Review or its staff. Always check with your physician before starting a new dietary supplement program.
By clicking on the product links in this article, Organic CBD Oil Review may receive a commission fee at no cost to you, the reader. Read full Terms and Conditions.